Chelford Grain Store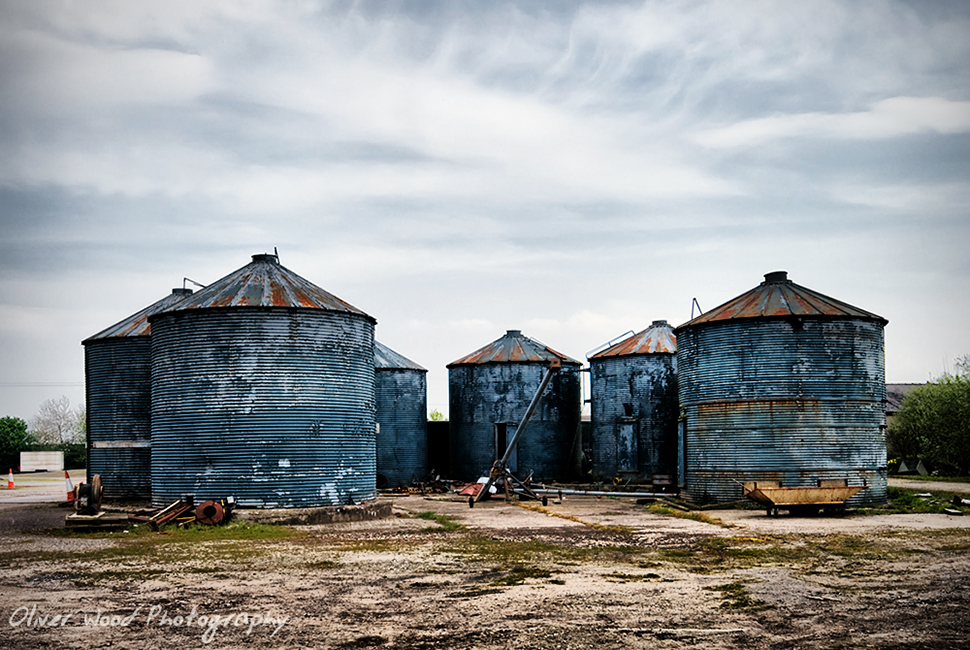 An interesting curiosity near Chelford seen whilst cycling to Knutsford. I liked the faded blue paint work on these old and now probably abandoned silos and the way that there was something of a hint of the mid west grain belt to the setting.
This image has been processed with a slight touch of HDR and a manually applied orton offset effect.
Aperture: ƒ/8
Camera: NIKON D80
Taken: 21 April, 2014
Focal length: 20mm
ISO: 100
Shutter speed: 1/180s
---
«
White Nancy Five Oh
|
Tatton Mere
»
---