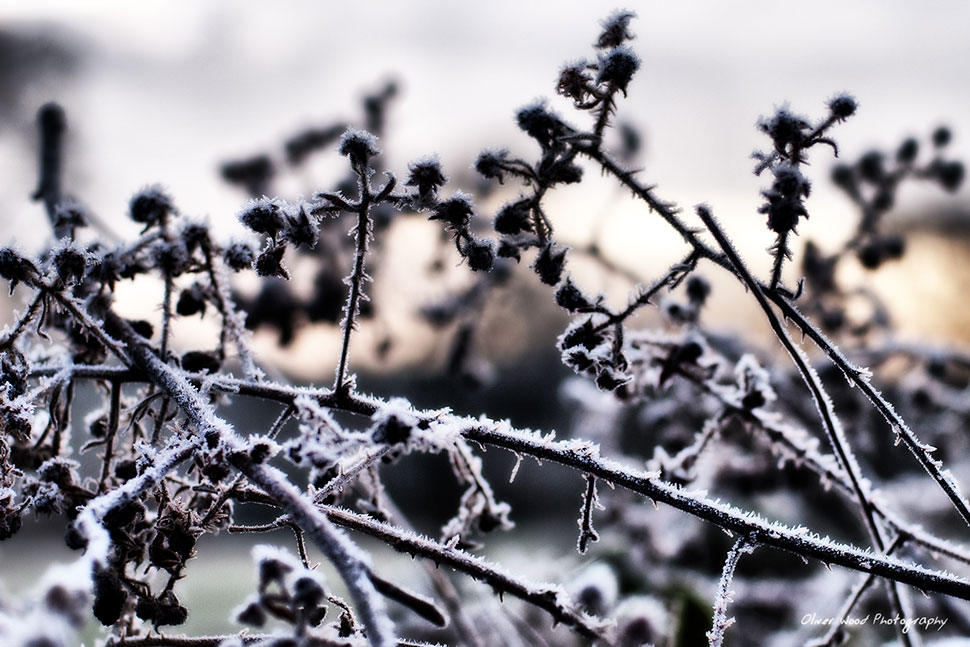 The first real winter weather of 2015/16. The Winter thus far has been one of the warmest on record so it was quite nice to see (and feel) these more bracing conditions at last. I just managed to capture a few little aspects of the frosty condition, quite literally on my doorstep though I wish I could have gotten up into the now white hills of east Cheshire today.
The image above has been treated with one of my signature orton effect processes and I also like the way that the colour and shape are suggestive of a Jackson Pollock painting too.
Original photo exif details:-
Nikon D200, 50mm, 100iso, f2.8, 1/500sec, Jan 16th 2016 – 10:09
Below are two shots from St Peters Churchyard.
---
« Capesthorne Hall | Estuary »
---