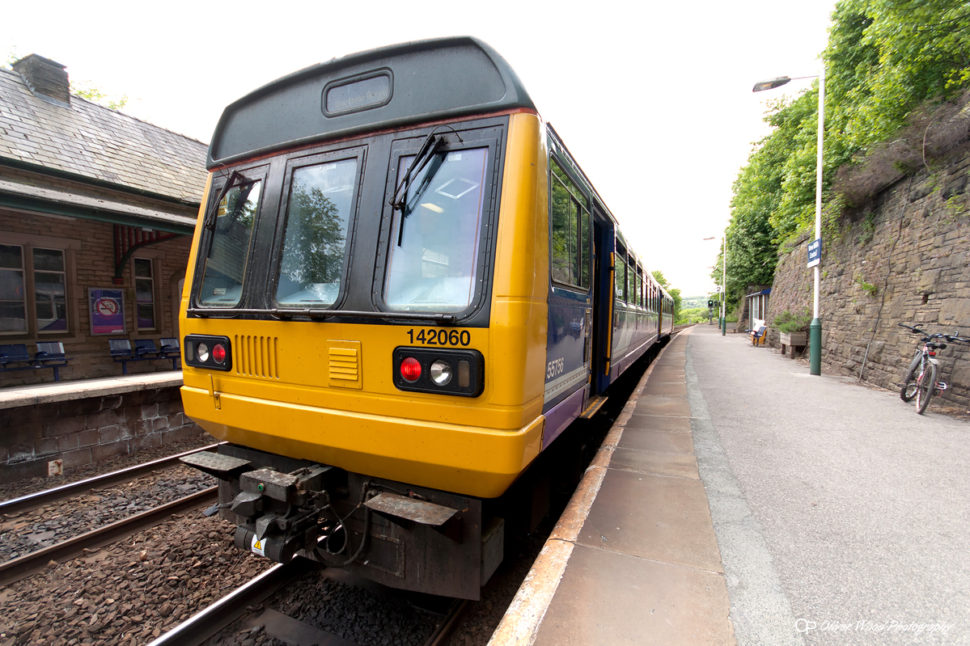 One of the much maligned 'pacer' units at New Mills Central in Derbyshire. The cute little train that couldn't. The class 142s are destined to disappear from most of the network within the next two years as relocated older, but larger and more powerful units, move up from the south.

Aperture: ƒ/4
Taken: 17 May, 2018
Focal length: 10mm
ISO: 100
Shutter speed: 1/250s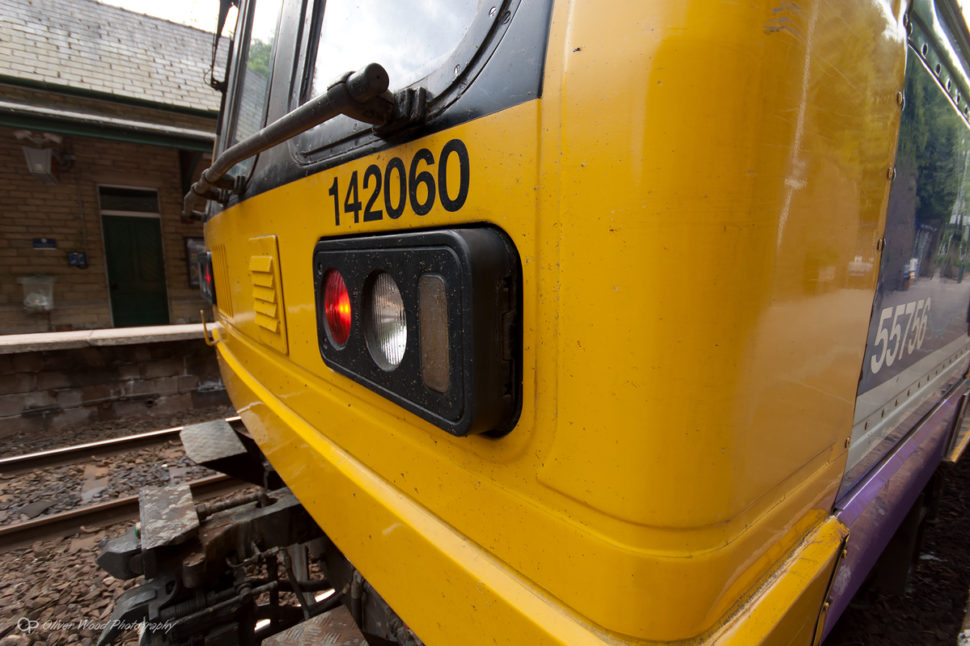 These shots were taken whilst I was on a cycle/train trip up to Castleton. A very scenic but demanding ride from Prestbury in Cheshire. The trip now involves a first leg to New Mills where I then catch a train to Hope. From Hope it is just a two mile cycle ride to Castleton village. The return is an amazing mostly down hill trip of almost 20 miles via Chapel-en-le-Frith, the A6 and Middlewood Way. The train is now a necessary part of the outward trip for me as the climb from Chapel-en-le-Frith to Castleton is very punishing on the legs; six miles of continuous ascent!

Aperture: ƒ/4.2
Taken: 17 May, 2018
Focal length: 11mm
ISO: 100
Shutter speed: 1/125s
---
« Destination White Nancy | Winnats Pass – Castleton »
---