Dock Bar – Media City UK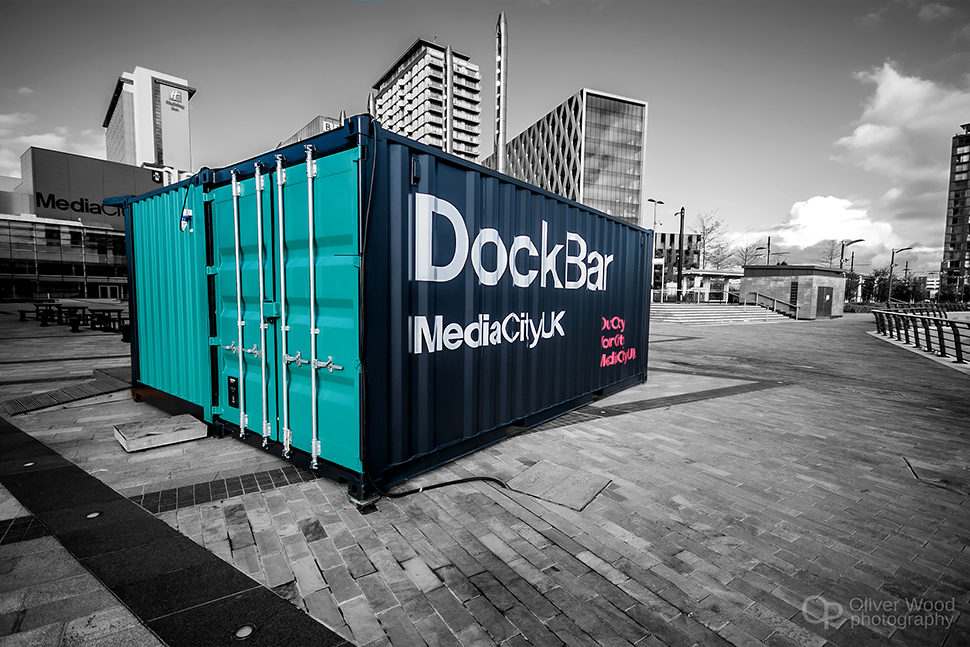 Revisiting some photos from the Media City UK site in Salford near Manchester. This shot is from 2012 and part of a whole series of pictures that I treated with the rather clichéd 'colour pop' effect – it just seemed to work on these, not least because the isolated subjects were the most (relatively) colourful objects in the shot(s).
The Dock Bar, as its name suggests, is or was a kind of fast service restaurant and takeaway for local staff and students comprised of two shipping containers, quite apt for the location which was once the largest inland sea port in Britain thanks to the famous Manchester Ship Canal.
---
«
Bottoms Reservoir
|
Ford House, Prestbury – Historic View
»
---