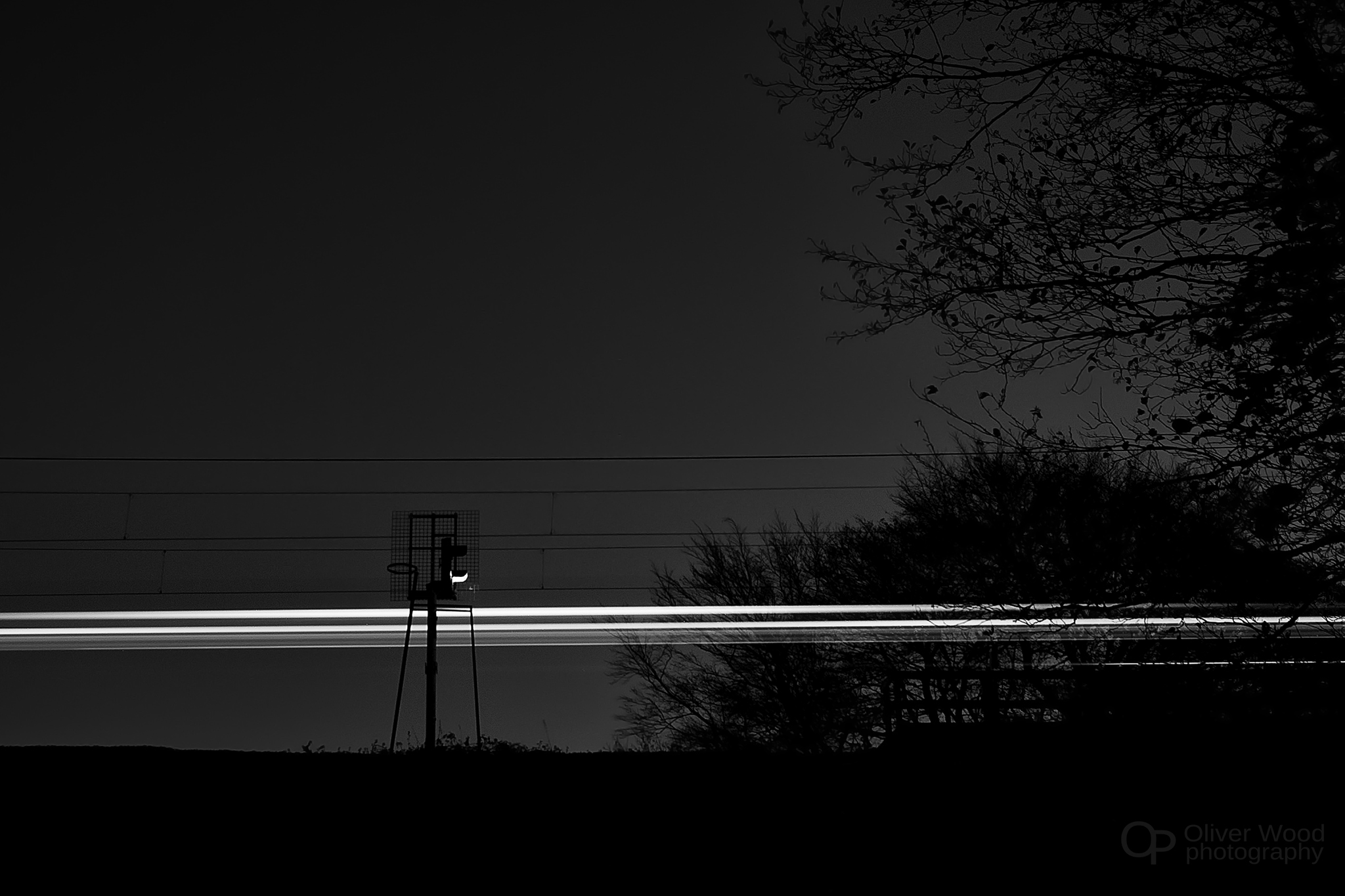 MD103 Upgrade
Extensive resignalling work on the Stockport to Colwich junction branch of the west coast mainline or in other words – my local railway.
This venerable old signal has been protecting the southern approach to Prestbury station for decades, the original post and mounting was 1960s vintage but the lamp-head was a more recent LED type with two composite aspects (red & green) that could switch to yellow for a "double yellow" or preliminary caution state. Yes, on railways it is yellow and not amber. The original head on this post was a 4 aspect unit with tungsten lamps and much more dramatic in appearance.
Now old MD103 (MD; Macclesfield) – familiar to many walkers on the Riverside Way, has been replaced by a brand new signal.
The shot above was a 2min exposure – c2014
Aperture: ƒ/8
Taken: 15 November, 2014
Focal length: 20mm
ISO: 100
Shutter speed: 134s
Title: Last Train to London
MD103 in Feb 2022
New Sig MD4845
The new contraption is designed to fold down to ground level for maintenance and so has no ladder or work platform. A much less interesting structure than old MD103. New hard-standing for equipment cabinets (S&T) has also appeared which by now should be well stocked with cabinets for opto amplifier and fibre repeater racks — probably?
The signal has been renumbered and now appears to be the 4,845th signal controlled from some distant remote control centre, a sad indication of the impending demise of the Macclesfield signal box from which MD103 was controlled.
Aperture: ƒ/8
Taken: 1 September, 2022
Focal length: 50mm
ISO: 100
Shutter speed: 1/250s
Title: New Signal
---
« Manc North | Laylandi Land »
---