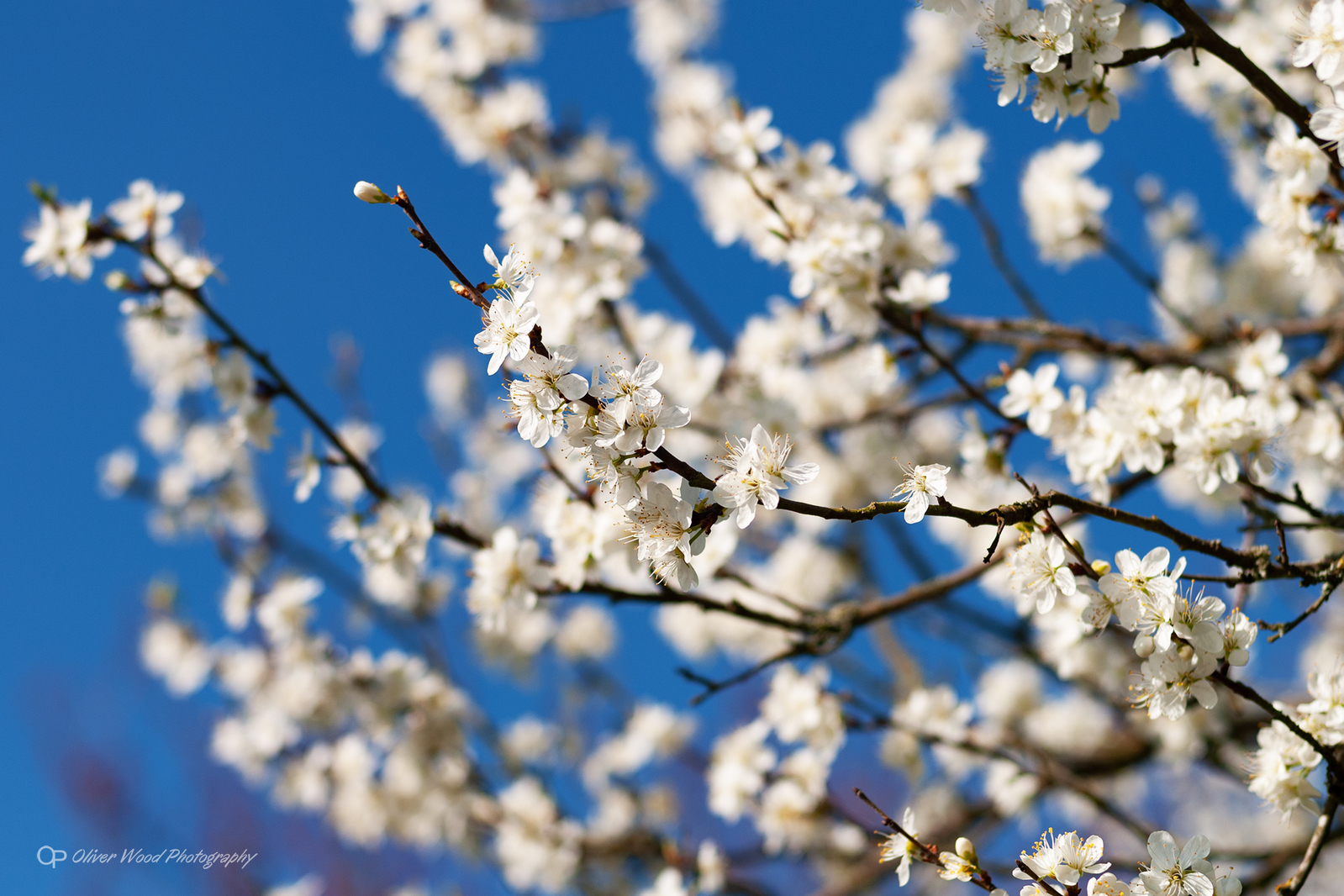 Beautiful spring blossom seen at Orchard Lock or lock No 11 at the Bosley flight in Cheshire. I was not sure if this is a variety of apple, pear or cherry blossom but I suspect it is either of the latter two. I was cycling to Congleton from Macclesfield along the Macclesfield canal towpath with the primary objective to photograph the impressive railway viaduct a little further along from here. The pics of the viaduct were just OK but I had the wrong lens and could not get a good composition so will have to try again.
Aperture: ƒ/2.8
Taken: 11 April, 2019
Focal length: 50mm
ISO: 100
Shutter speed: 1/2000s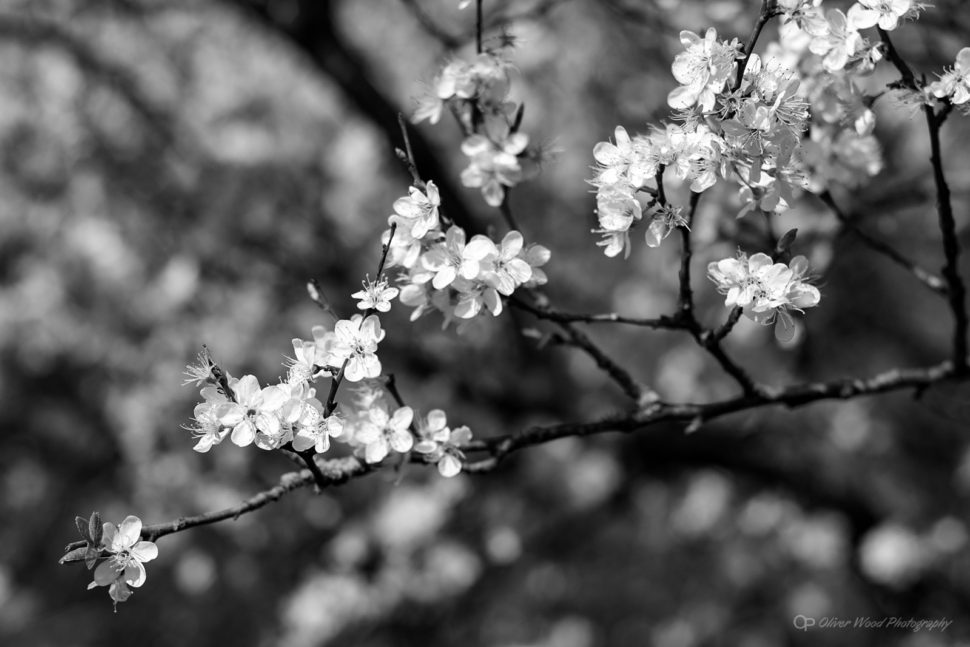 A monochrome image of the blossom in close up.
Aperture: ƒ/2.8
Taken: 11 April, 2019
Focal length: 50mm
ISO: 100
Shutter speed: 1/2000s
---
« M6 (smart) Motorway – Plumley | Remains – Ford House »
---