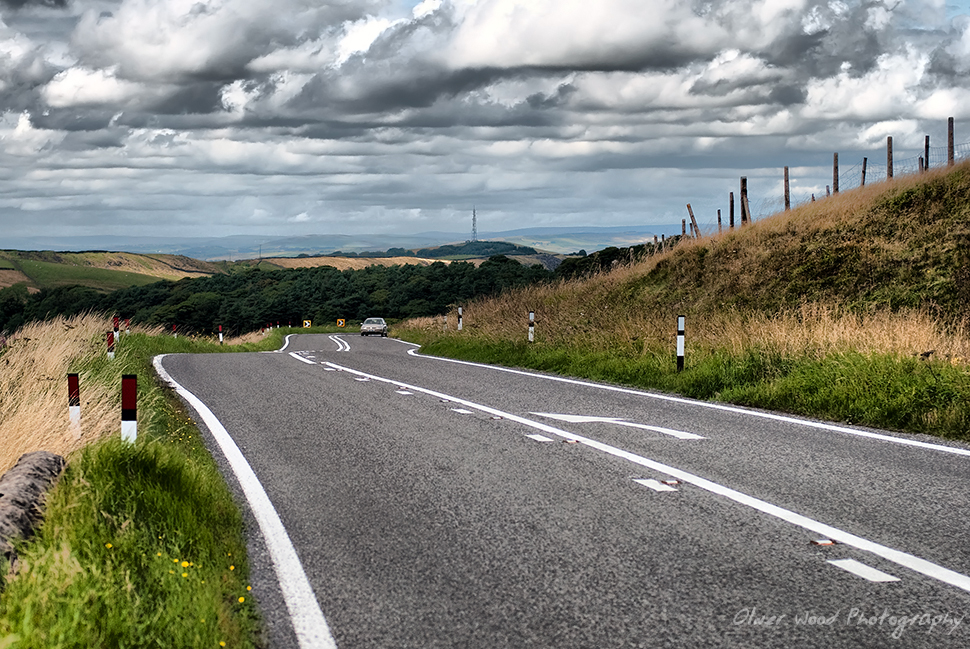 Nikon D80, 50mm, 100iso, f2.8, 1/3000sec, Aug 11th 2013 – 3:15pm
The 'fateful road' indeed, just a few shots from what promised to be a very productive (in terms of photography) trip but one that, instead, ended in disaster! The Buxton ride is something that I have planned and thought about for years, it is a very demanding trip for cyclists, but an extraordinarily scenic one and quite legendary with local cyclists and bikers alike. There are two possible routes both of which are risky to say the least. The A54 (Cat and Fiddle pass) is possibly the most dramatic route and is notorious as one of the most dangerous roads in Britain – the fatality count amongst motorbike riders and cyclist on that road is almost obscene. I however, chose to take the A5004 route via the A6 and Whaley Bridge – possibly the second most dangerous road in the north and equally scenic if a little different in terms of terrain and altitude.
The idea was to make many stops to try to capture the landscape in some way that was typically personal. But I was only about two miles into the journey down to Whaley Bridge when I had a catastrophic crash and ended up spending the night in A&E at Stepping Hill. The frustrating thing is that I hadn't even reached the most scenic views just beyond the reservoir bends. I was carrying quite a lot of gear and fortunately neither my SLR or lenses were damaged, the tripod attached to my backpack and small point and shoot however, were not quite so fortunate.
I am determined to ride this route once again and make another effort to try to get some (hopefully) unique pictures but this time I think I should try to concentrate on the road a little more intensively.
Shortly after leaving Buxton, the building on the left appears to be an abandoned telephone exchange.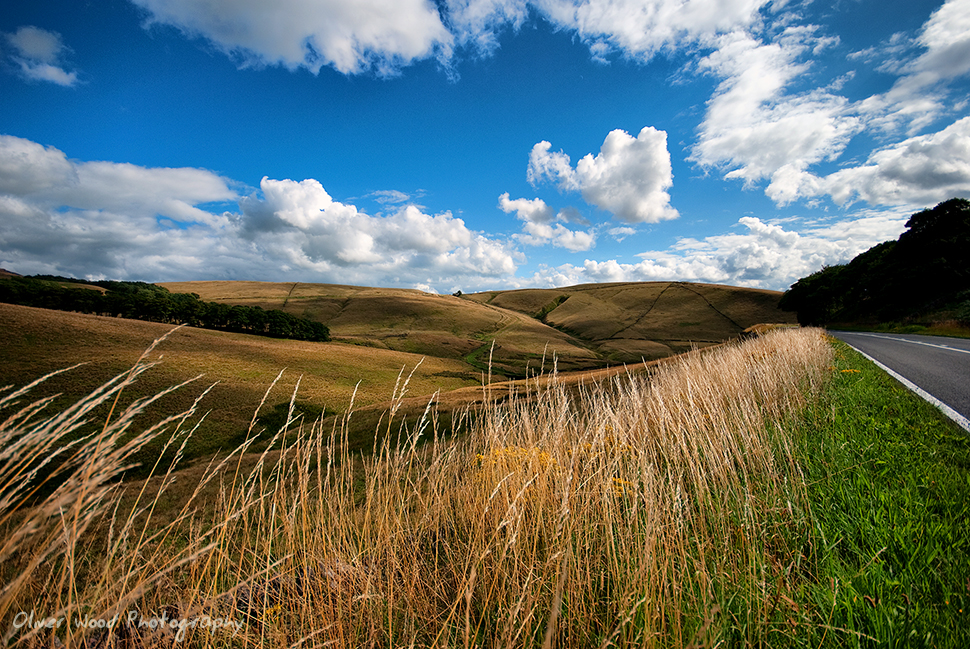 Somewhere not so far from where I came off the bike – I think?
Heading down to Whaley.
---
« Buxton Landscape | Prestbury Winter »
---