Twisted Oak – Prestbury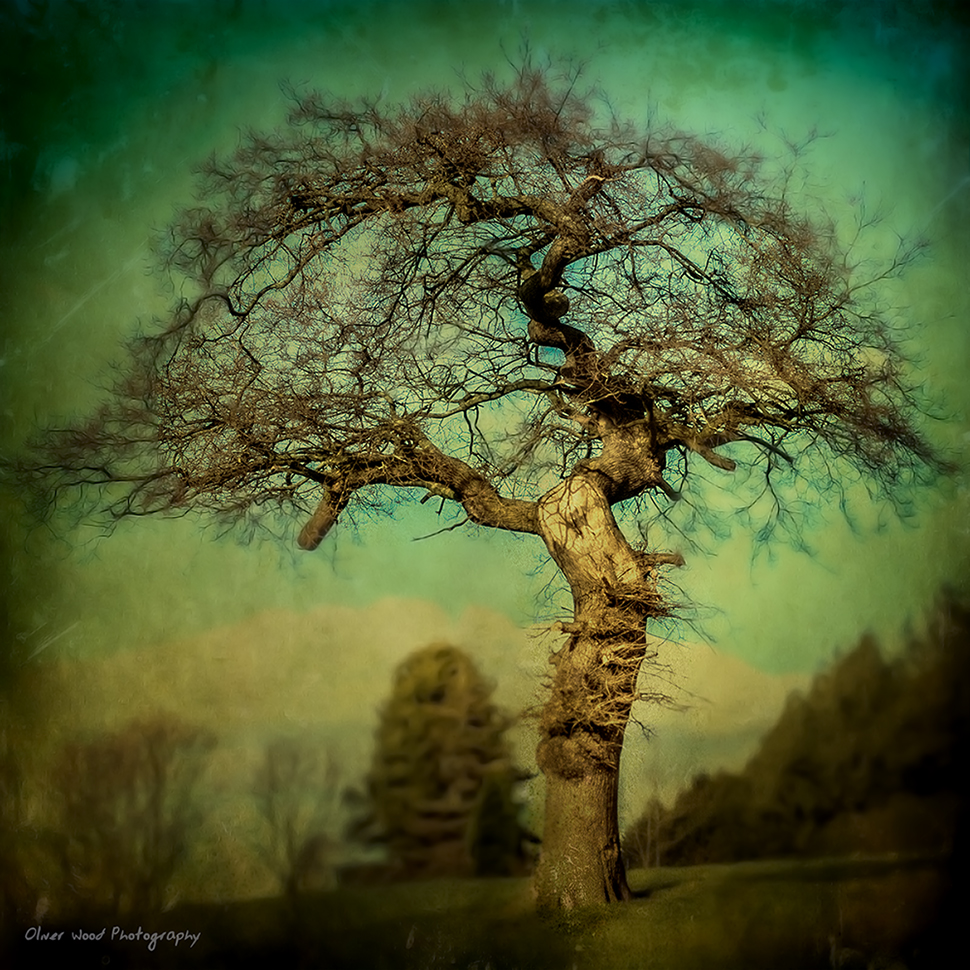 Trees are a perennial favourite of mine and I think they can often make very dramatic subjects or an interesting 'focal' point in a nature / landscape shot. I live in a very rural part of the country and so trees of many varieties tend to be abundant subjects. This picture was taken back in February hence the bare branches – I was impressed by the shape of the crown and the kink in the trunk. The idea of treating it with some rather laborious manual texture effects came to me later – originally I had it in Monochrome but I think the colour and texture has enhanced a certain surreal or even slightly other-worldly quality in the image and I quite like that.
Again, the original photo was taken with a vintage Nikon 35mm f2.8 AI lens which is pretty much never off my old D200 at the moment – a very nice and somewhat antiquated combo that.
---
«
The Path Out
|
Urbex – Nature Returns
»
---