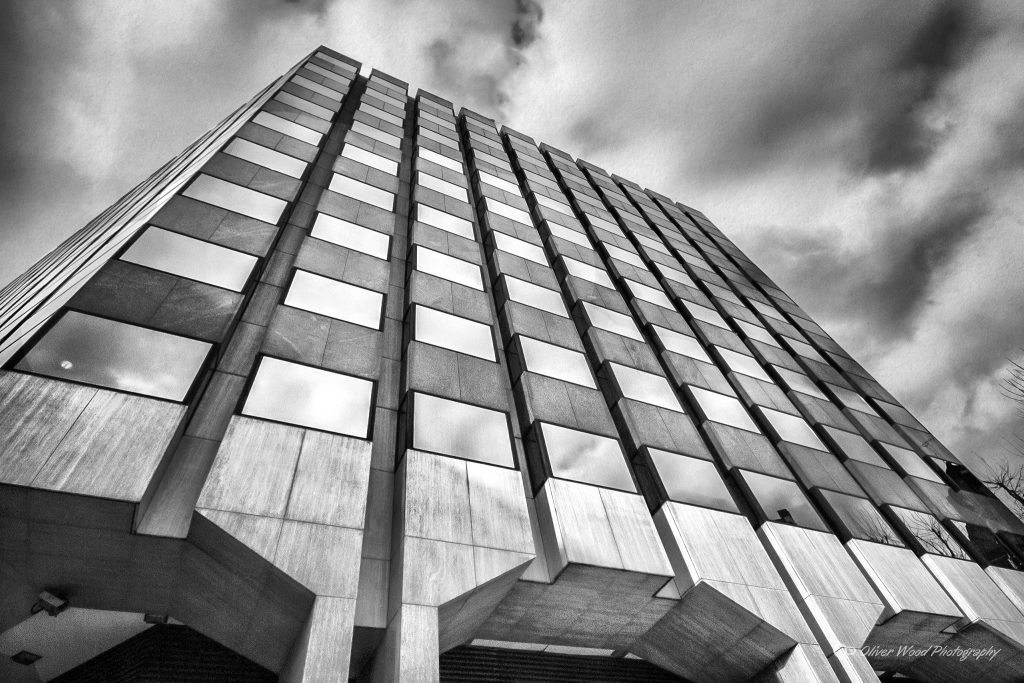 1980s Modular Brutalism
An old picture re-worked with some HDR and texture layering. I was going through some of my older images on one of my backups and came across this shot. I was immediately taken by it, yet it had never been used for anything previously. The photo was shot when I was on a filming rece with colleagues in London and it would have been very much an irrelevant item on the 'roll'. It's funny how stuff seems to come to life with hindsight like this.
I wish I knew a little more about the building but unfortunately I don't. In fact, I can't even remember quite where the picture was taken, but it could have been close to Hatton Garden or Euston station?
Original image EXIF:-
D: 2011:03:11 @ 14:41:45
t: 1/1600
f: 5
I: 320iso
L: 10.0-20.0 mm Sigma
FL: 11.0mm
---
« Manchester Skyline 1 | Verdant Contemplation »
---