Airport & Hale
, First trip of 2023
My first outing on the bike for 2023 was a long rambling trip to Manchester airport via Wilmslow, followed by a circuitous ride down to Hale then a return via Ashley, old Mill Lane and Wilmslow.
The underpass on Wilmslow Rd is where the airport runways cross. There are two runways crossing the road. The picture above is the pedestrian tunnel under the older runway – completed some time in the 1960s.
I went out with the intention of photographing some of the new graffiti in here but I found it to be less photographically inspiring this time around, though some of the 'tagging' is quite good.
Underpass Exif : –

Aperture: ƒ/4.2
Taken: 15 January, 2023
Focal length: 11mm
ISO: 100
Shutter speed: 1/2s
Airport Visitor Park
Frustrated, not as many pictures as I wanted! So I decided to head off over to the airport viewing park, a popular location intended primarily for aviation cranks, there were a lot of people there. There are a few static exhibits including a vintage BAE Trident Three with those now erstwhile distinctive and attractive British aviation design characteristics. The high, swept-back T-Tail and rear mounted engine pods. Very similar in appearance to the venerable VC10. The other exhibit of note is an old RAF Nimrod submarine hunter – probably built near me at the famous and now also erstwhile BAE Systems at Woodford.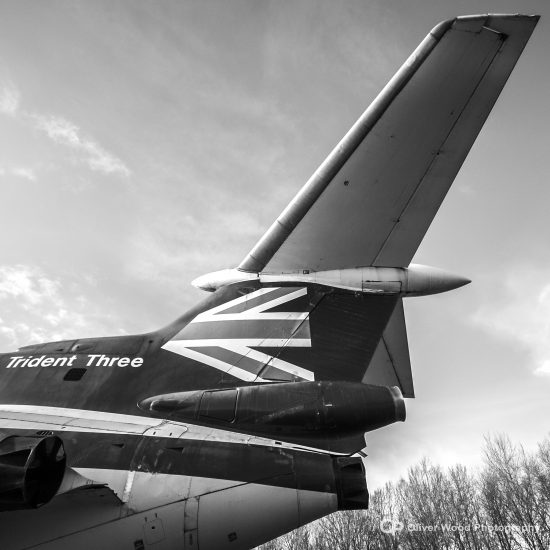 The light on these exhibits was just about perfect and so I had to get pictures. The Nimrod shots are all camera above head (fence) guess compositions with my very wide Sigma 10-20mm lens. None of them required much in the way of cropping though.
---
« Christmas 2022 | Canterbury Wall Art »
---