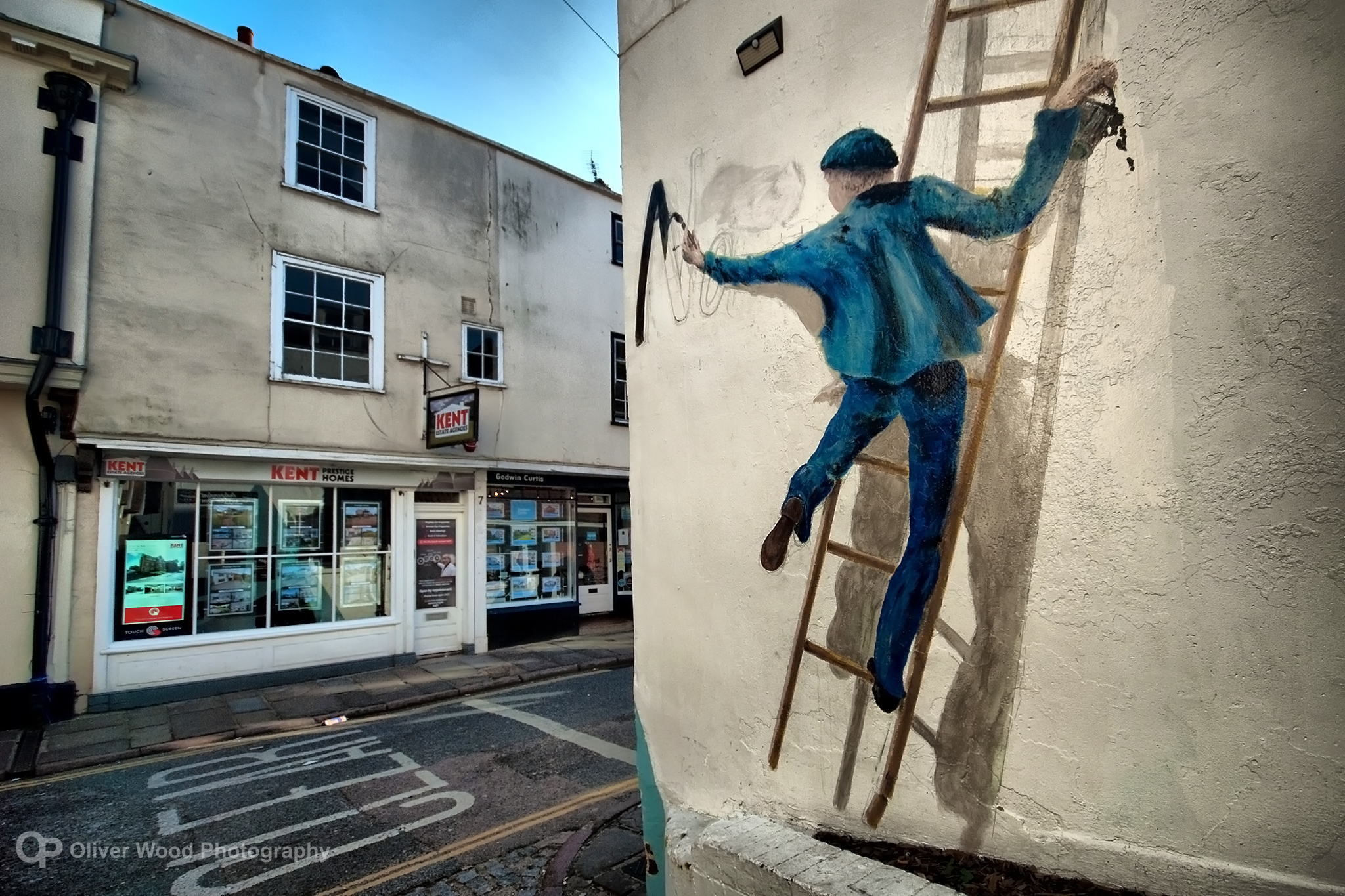 Mural art Canterbury
A charming bit of alfresco decoration seen whilst visiting Canterbury in Feb. I was exploring the town and its many historic and whimsical features including the famous cathedral. The latter however, was covered with a considerable amount of scaffolding with quite unsightly advertising or builders boards around the main door. I tried in vein to get good photos of the building both in daylight and also at night. It didn't help that the cathedral was floodlit with SON-T (high pressure sodium) lamps – high powered LEDs with better CRI would be good for photography … but that's another story.
During this trip I also visited St Albans with a friend and got some pretty good photos of the equally notable cathedral there. Still, I'm never happy with the huge amount of geometric distortion produced by my Sigma 10-20mm lens. It is not a good lens for architecture!
Aperture: ƒ/4
Focal length: 10mm
ISO: 100
Shutter speed: 1/500s
Title: Wall Painter Canterbury
The cathedral
My less than ideal shot of the cathedral. I decided to try a square crop as there was a lot of superfluous detail in the shot but it is impossible to correct the distorted verticals in this shot. It is also somewhat soft or 'bloomy' and that appears to be a fault of the lens or possibly my aging sensor?
Aperture: ƒ/8
Focal length: 10mm
ISO: 100
Shutter speed: 1/500s
Title: Canterbury Cathedral
---
« Airport Visit | St Albans Cathedral »
---