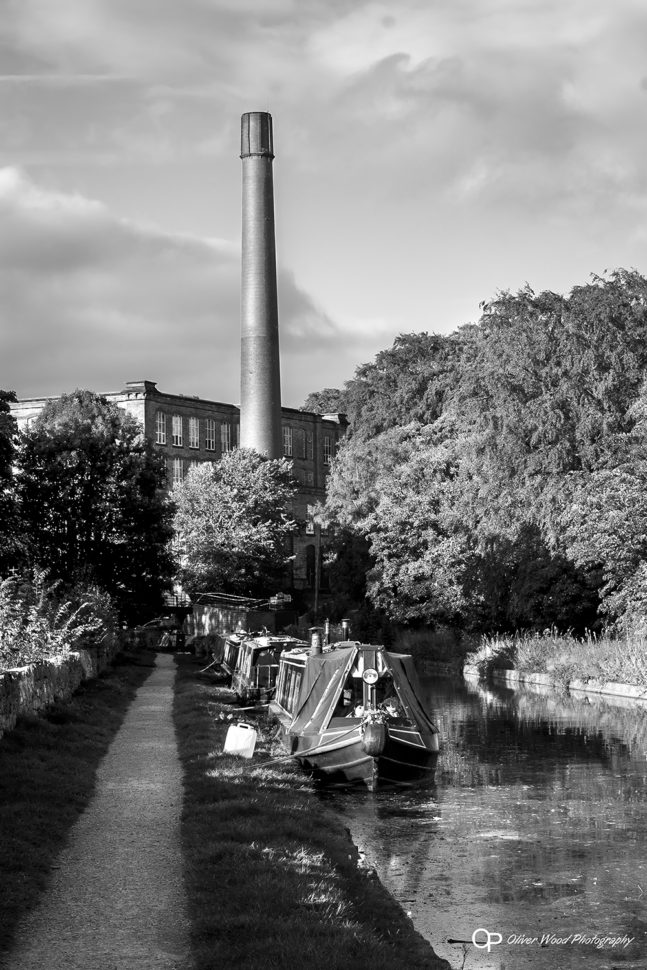 One of Bollington's most notable landmarks, Clarence Mill, is now home to numerous businesses and residential accommodations. The large former steam powered cotton mill is a relic of the towns once prosperous silk and spinning industry and is now particularly notable for the retention of the steam engine room exhaust chimney. I like to imagine how exciting it would have been to manage the dramatic power system in a mill such as this, lots of noise and complex moving parts.
Aperture: ƒ/8
Taken: 27 September, 2018
Focal length: 50mm
ISO: 100
Shutter speed: 1/125s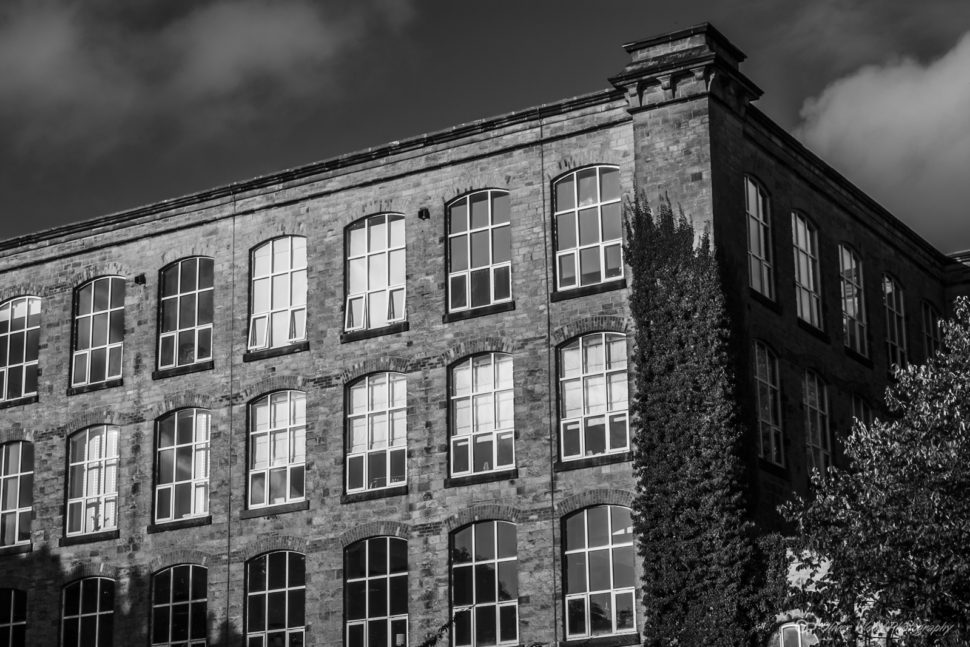 The upper floors have been mostly converted to residential use with a variety of flats and apartments that take full advantage of this fabulous and atmospheric setting. Beautiful views are guaranteed from all of these windows.
Aperture: ƒ/11
Taken: 27 September, 2018
Focal length: 50mm
ISO: 100
Shutter speed: 1/250s
---
« New Mills Interconnector | Prestbury Pendolino »
---