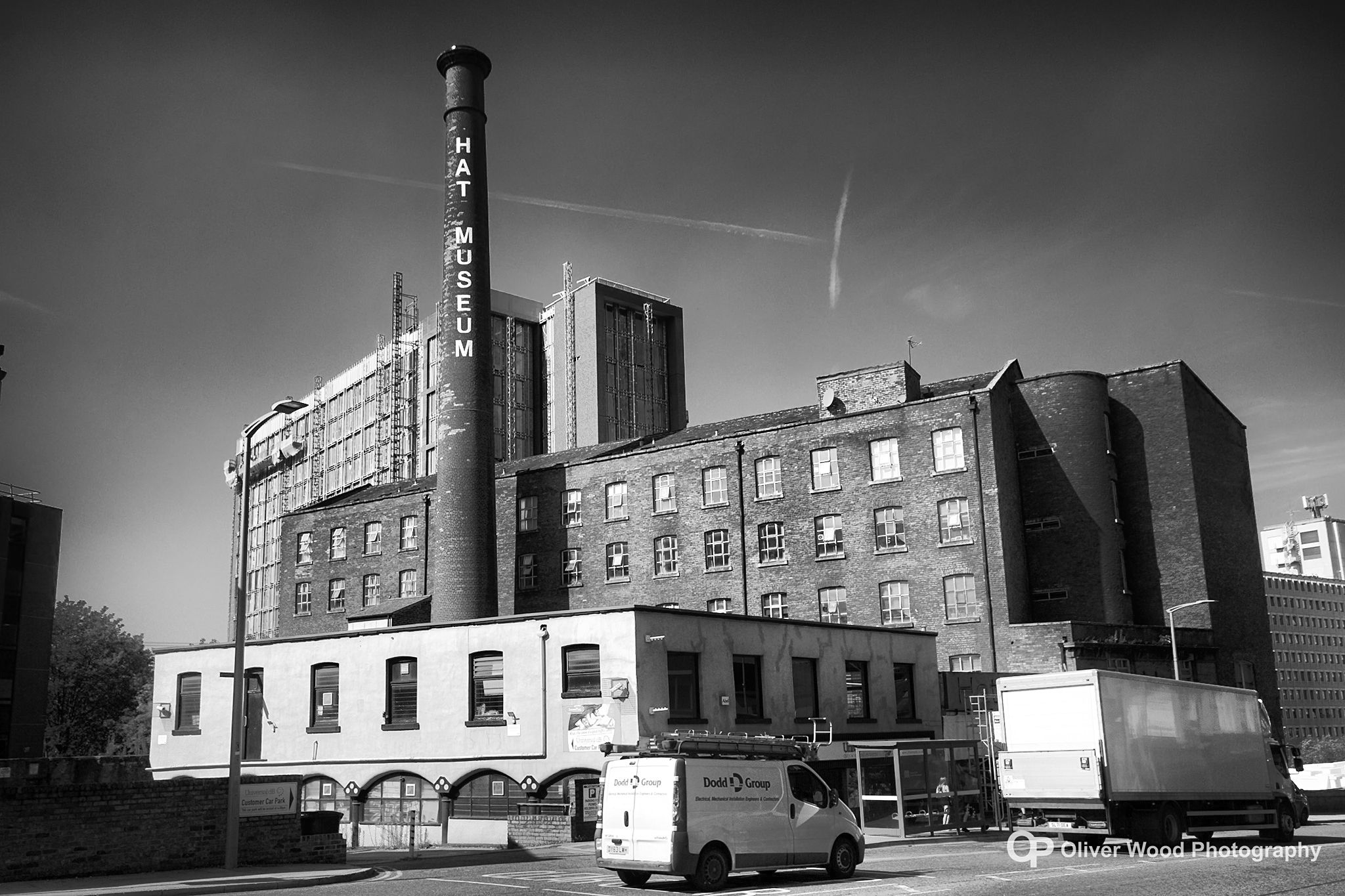 Stockport
Passing through Stockport on the 4th of September whilst on a long ride (loop) through Bramhall, Stockport, Cheadle, Styal – home. It was a very pleasant day and unusual but interesting little jaunt taking in the Brinksway path along the Mersey to Cheadle.
The Hat Museum is an old attraction in the town and one of the few traditional mill / industrial buildings still remaining in Stockport. I can remember when the view from Cheadle station and Abney hall gardens toward Heaton Mersey was full of chimneys like this. Now sadly all gone.
The large building behind the museum is part of the new Stockport central development that has been the cause of much consternation for its impact on some of the towns iconic views including the huge red-brick railway viaduct. Prior to this construction there was nothing taller than the hat museum in the background of this view – angle.
Aperture: ƒ/5.6
Taken: 4 September, 2023
Focal length: 16mm
ISO: 100
Shutter speed: 1/500s
Title: The Hat Museum, Stockport
---
« Robin Hoods Bay – Remix 2 | Bramhall Hall »
---