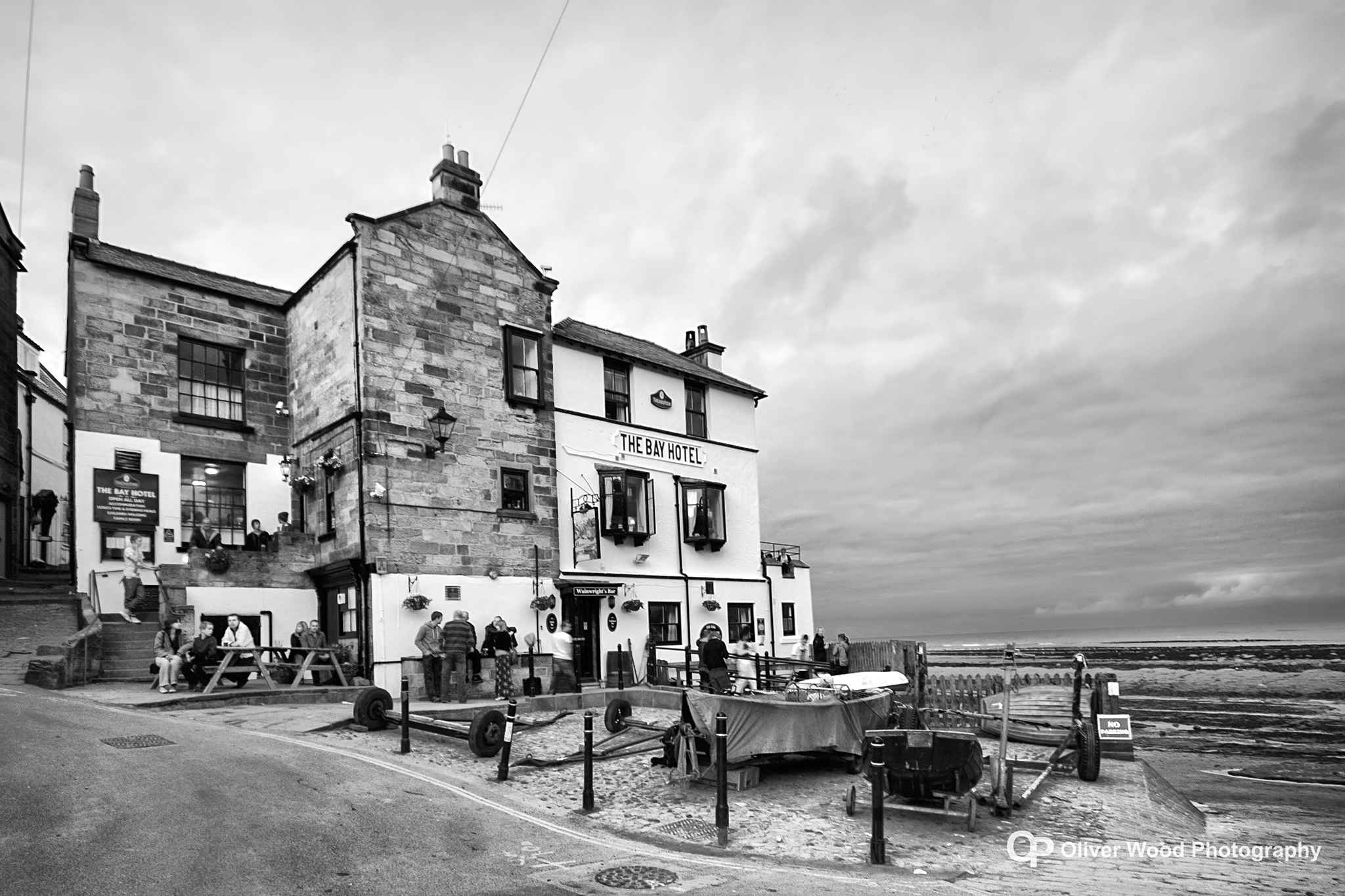 The bay of quirks
I thought I would revise (re-mix) some photos I took in Robin Hoods Bay c2011. Some of these images have been uploaded previously but with smaller dimensions so I thought I would redo them cropped to what appears to be the new standard of 2048px? I have re edited all of the images for lighting and monochrome conversions – some also have my signature paper texture treatment to add some detail into blown sky's!
There is a lot of very quirky architecture in Robin Hoods bay and it is a little like the Portmeirion of Yorkshire in this regard. However, there is one big difference. Portmeirion was famously conceived as an artistic statement in its own right but Robin Hoods Bay was built to necessity. Many of the more quirky and oddly shaped buildings were constructed specifically to fit an available space. The village has an historic connection with smuggling and this also influenced some of the more clandestine features of old buildings. It is rumored that many are connected by secret tunnels and cleverly concealed passageways.
Robin Hoods Bay is reputed to have a connection to John Wesley, the evangelical founder of Methodism.

Aperture: ƒ/4.5
Taken: 29 July, 2011
Focal length: 10mm
ISO: 100
Shutter speed: 1/13s
Title: Bay Hotel, Robin Hoods Bay
Some details
---
« Robin Hoods Bay – Remix | Hat Museum »
---