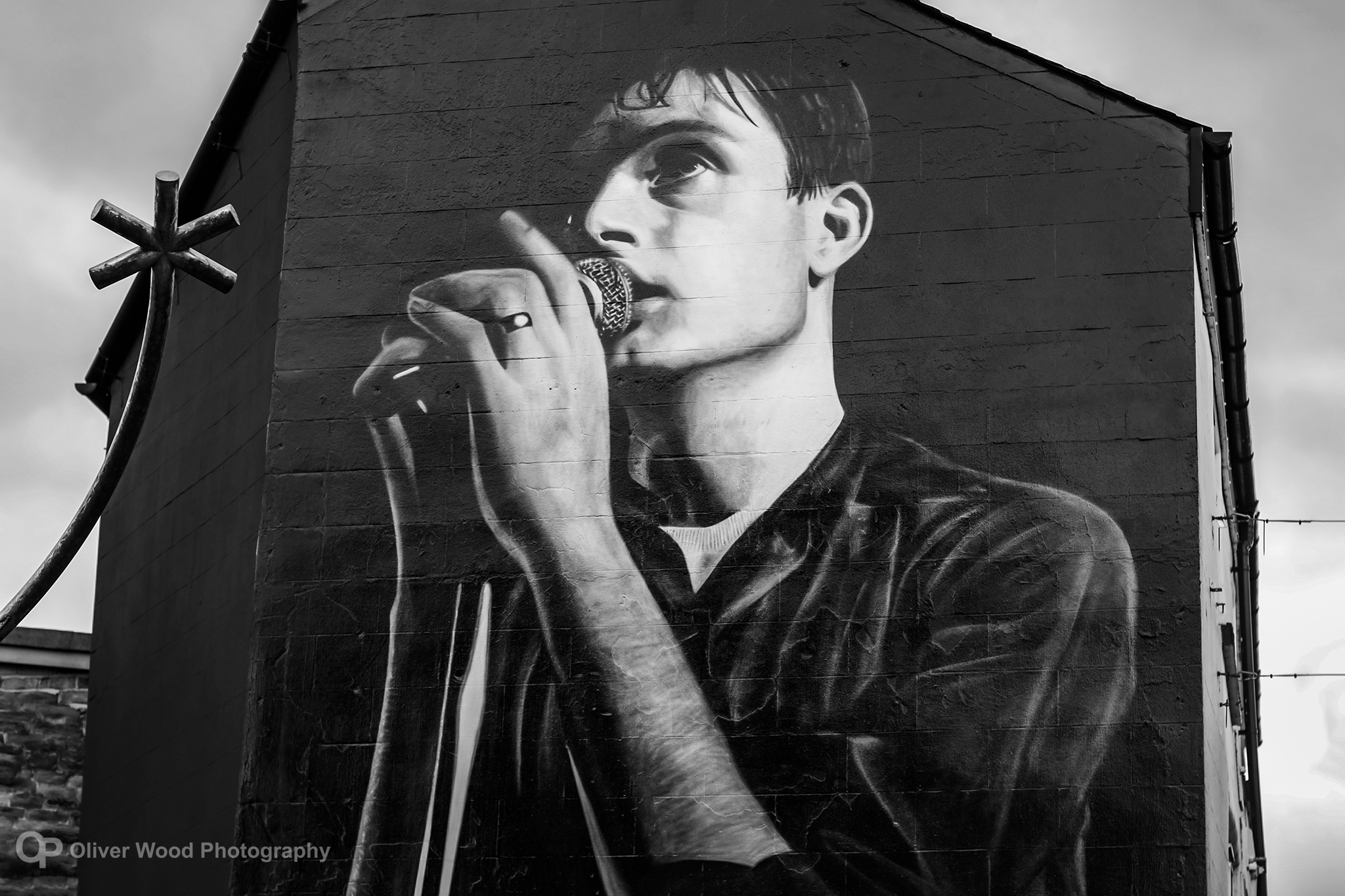 Ian Curtis
Macclesfield finally gets a 'monument' to one of the town's most famous sons of recent times. The Murial on Mill Street is an impressive likeness of Ian Curtis, the iconic frontman of the equally iconic band Joy Division. It's impossible not to overuse the term 'iconic' when talking about a band that launched a radical new wave in alternative rock/pop and the Factory Record label.
Top picture exif

Aperture: ƒ/4
Taken: 5 April, 2022
Focal length: 50mm
ISO: 100
Shutter speed: 1/250s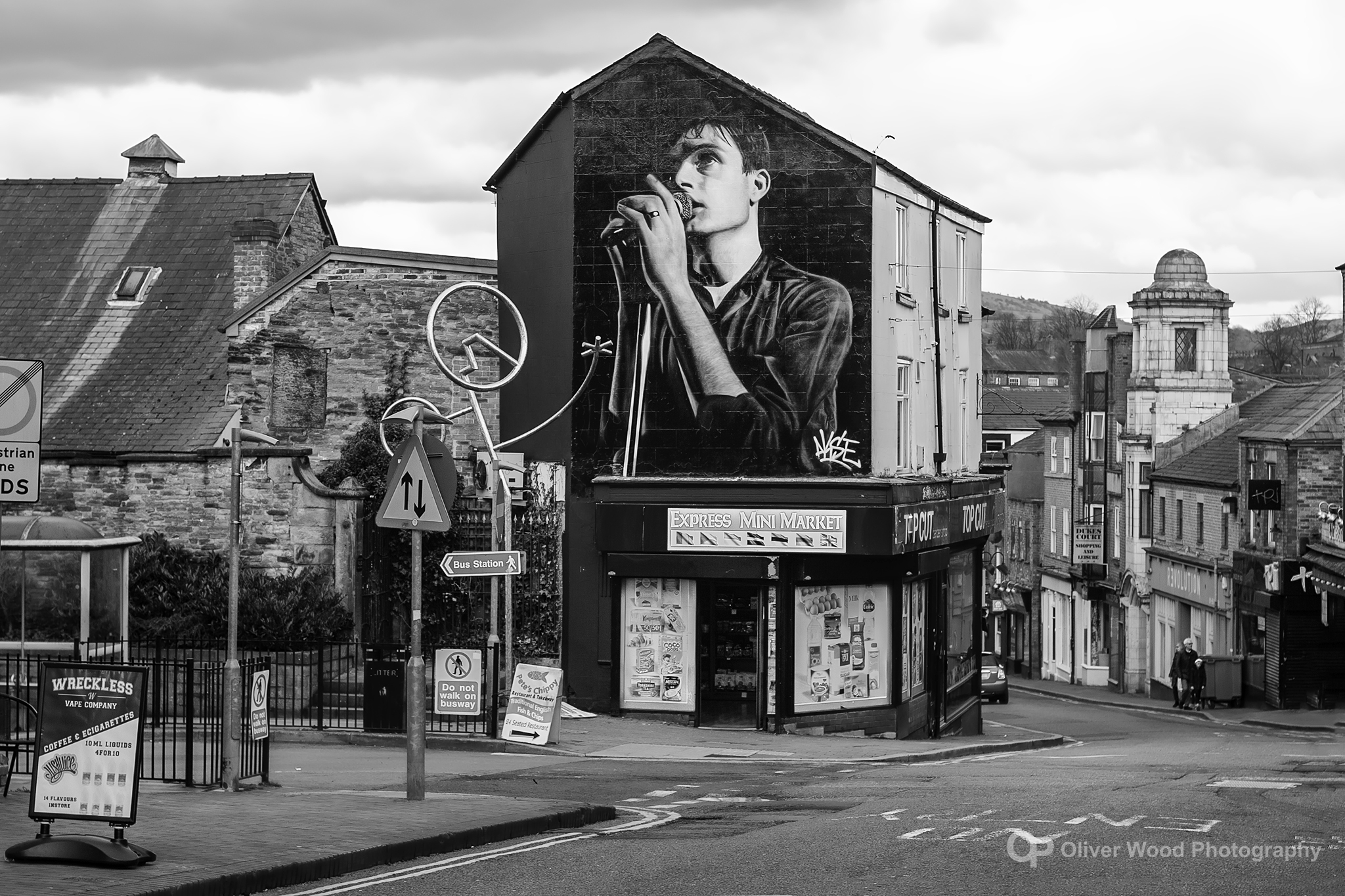 The mural is by Akse, a celebrated Manchester based street artist with a very impressive body of work, including several other Ian Curtis images.
The image we see in Macclesfield may have been inspired by one of Paul Slattery's photos from the 1979 concert at the Electric Ballroom in London. Along with Kevin Cummins' pictures, the Electric Ballroom shots are probably some of the most iconic images of Ian Curtis.
I have mused about the possibility of an Ian Curtis mural (or statue) in Macc for many years. At one time the space that now features Ian was adorned with the famous or infamous duotone portrait of  Che Guevara and served as a promotional item for the nearby Bar Cuba venue.
It is great to see Ian featured so prominently in the town at last!
Visit Akse's website to see more of his work.
www.akse-p19.com
---
« Street Pulse | Goostrey Ride »
---