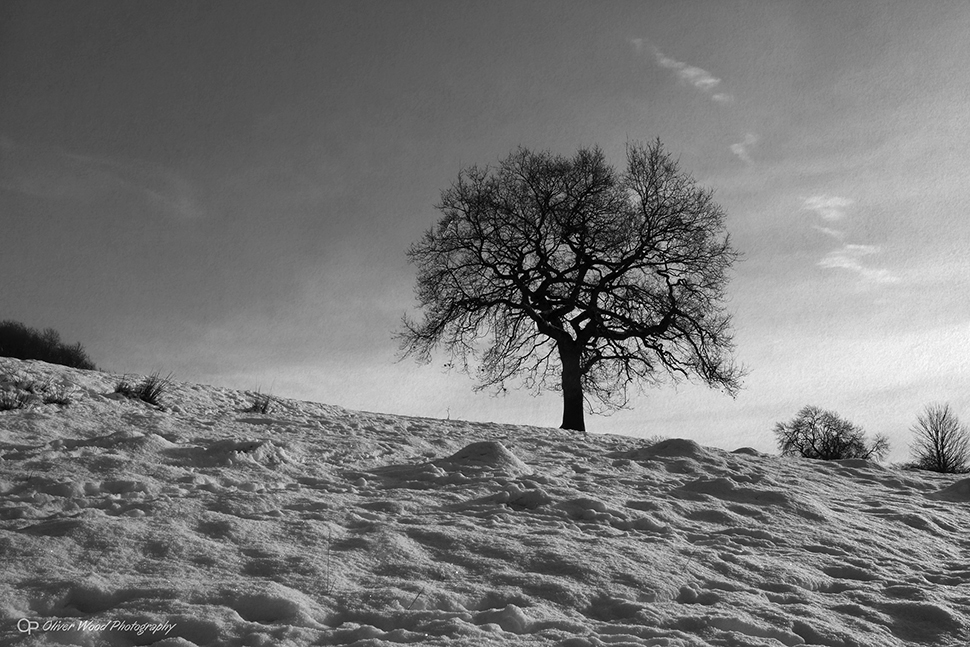 I love the visual effect of snow or rather the effect that it has on lighting. These are a few more of my pictures from the very white winter of 2009 when we had persistent snow and ice well into the early part of 2010, it was a photographers dream. The picture above has been treated with a paper texture layer – I like the flattening effect of this but I also like how it conceals many of the digital artefacts arising from noise in the sky — colour noise in blues is always a problem in digital photography!
I have been applying 'textures' to my photos for quite a long time now and I think this may also be satisfying a desire to somehow give my images a more 'organic' feel, as if they are actually printed on traditional fibre papers. Black and white always makes me feel a nostalgic longing for the darkroom!
Main photo exif details: –

Aperture: ƒ/18
Camera: NIKON D80
Taken: 23 December, 2009
Focal length: 20mm
ISO: 200
Shutter speed: 1/160s
More pictures from the same the day.
---
« Ford House Development Prestbury – A brief pictorial chronology | Milk Bottling Plant – High Lane »
---