Shutlingsloe & Wildboarclough
The wild and windswept moorland close to Shutlingsloe, Macclesfield. This is quite an extraordinary location close to where I live, a designated nature reserve surrounded by dramatic scenery and outstanding settings that combine all of the best elements of the Peak District National Park. I have given this image a treatment that closely simulates the look of a traditional platinum print – one of my favourite effects in monochrome. Once again, I intend to concentrate much of my photographic activity on this area around the Forrest, reservoirs and hills following a year of mostly westerly trips and exploration.
Below is one of my art-worked and textured images of the view across Wildboarclough close to where the forest 'high road' branches off on to the Shutlingsloe path.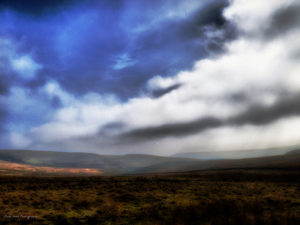 ---
«
Halloween Macclesfield
|
Power into Macclesfield
»
---