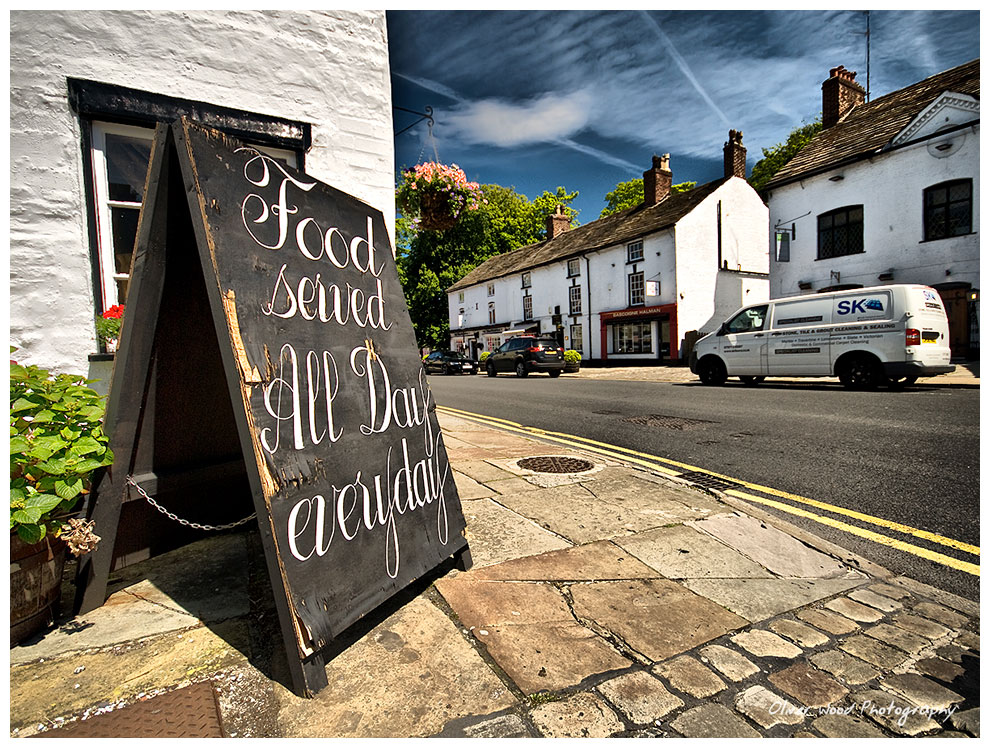 Nikon D200, 10mm, 100iso, f4.5, 1/160sec, June 11th 2015 – 13:15
Two slightly different but quite experimental shots from around the village of Prestbury today. It has been a very hot summer day! In fact, the first real summer day we have had so far. I wanted to resurrect an old and often neglected circular polarising filter and see what sort of effects I could get. The light was so intense at mid day that it just seemed to be the right thing to do. These images capture a sense of colourful intensity – a quality of the village that really comes out on a bright day, everywhere is festooned with hanging baskets and there are a lot of white buildings.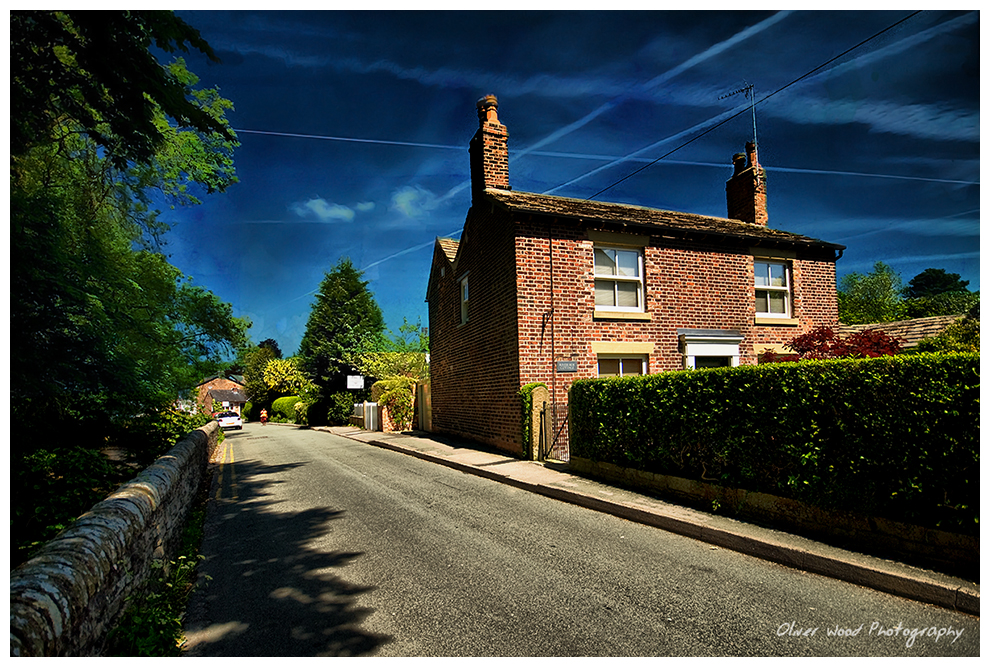 Nikon D200, 10mm, 100iso, f4, 1/200sec, June 11th 2015 – 12:48
This picture looking down Bollin Grove has been treated with HDR and a variety of textures, including a 'water colour' effect on the sky. I wanted to try to make it look almost like ink on semi-porous paper – I suppose. I am going to try to create my own textures – non digitally.
---
« Middlewood Railway | In the Valley – Melancholic Summer »
---