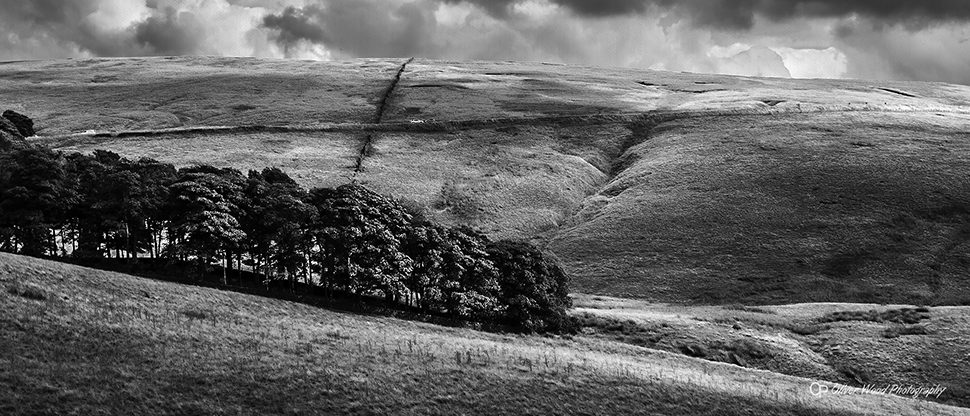 A small study of the landscape adjacent to the A 5004 Macclesfield to Buxton road, a road that has become somewhat notorious for its high fatality rate – mostly amongst motor cyclists and fellow cyclists! This is part of the beautiful Peak District, or more specifically the 'White Peak', an extraordinary sedimentary landscape that was once the bed of a vast warm ocean. Parts of the area have been mined for more than a century for the high quality limestone and other sedimentary minerals. Thanks to the geology of this region and the many reservoirs that supply surrounding areas including Macclesfield, the local populations enjoy a healthy calcium rich (hard) water supply which is rare in most parts of the north and is considered to be one of the reasons for the healthy life span of people in the East Cheshire and Derbyshire area.
Main picture exif :-
Aperture: ƒ/2.8
Camera: NIKON D80
Taken: 11 August, 2013
Focal length: 50mm
ISO: 100
Shutter speed: 1/1500s
These pictures are part of a collection of large canvas prints, and I am also experimenting with aluminium print finishes for some of my landscape pictures.
---
« Prestbury Winter Fence | Vintage Pylon March Past »
---