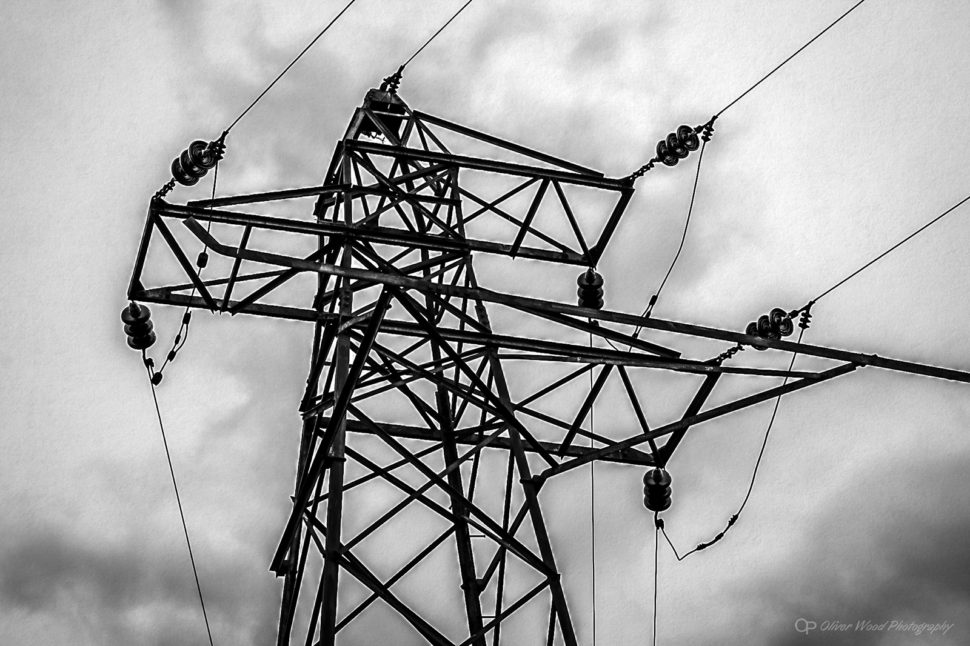 This apparently abandoned power line runs through what is left of the countryside that I grew up in. It is a curiously enduring feature that I vividly remember, not least because of an early onset of a fascination for all things electrical.
The ancient CEB era towers, now almost 100 years old, march benignly across what used to be a mixture of dairy and arable land and much of it our playground in the 60s and 70s. The nearby airport was always audible but still seemed many miles away, even from Davenport Green. That is not so today, and many of the old hay fields and even some small rural hamlets are now buried under Manchester Airport's ever expanding suite of long-stay car parks, a variety of road improvements and hotels. The old pylons that were once considered an unwelcome encroachment themselves are now one of the few historic artificial features that remain in this tiny pocket of rurality.
Obviously, it is interesting to consider what this line was intended for and to where it may have supplied power. A 33KV line such as this would carry enough power for a small residential area. Today there is only a short run remaining and terminals connecting to underground cables at Clay Lane and the M56 are both cut off. The direction is determinedly toward the airport or Styal and I suspect that it was a feeder line from the big old substation near Heald Green. The line would have been overhead on steel towers for the entire run. It may have brought power to a ground transformer near the Wellgreen to supply the then new residential areas around Ash Farm, Ash Lane and the corner of Shay Lane in the late 20s. Strange to think that this may have brought electricity to the house I grew up in when the house was first completed in 1928?
The faded red and white vitreous enamel CEB danger sign on the Davenport Green tower. This pre-dates the nationalisation of the UK electricity supply system in 1948. It could even be an original plate dating right back to 1926! This alone helps to put some historical perspective on this pylon which is almost certainly a rare remaining example of infrastructure from the very earliest days of electrical power distribution on steel lattice towers. A very early implementation of the (now rare) medium voltage network of the UK national grid system.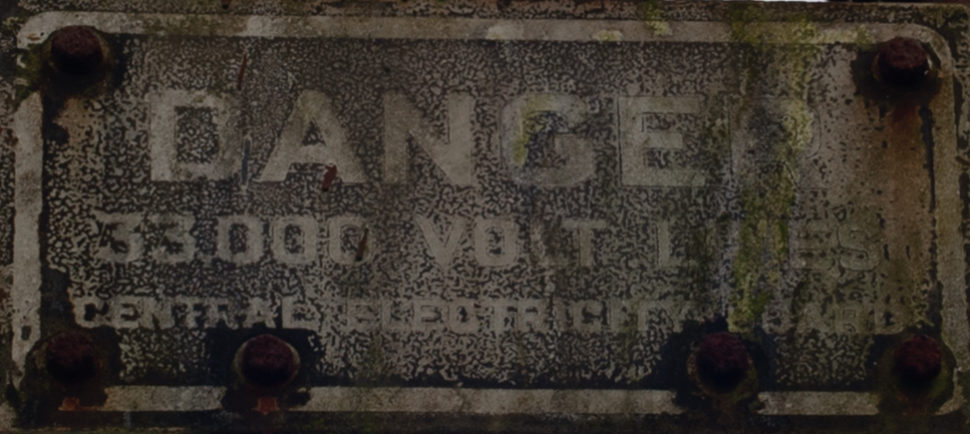 ---
« Peak Dale Quarry – Buxton | Saddleworth Moor Fire »
---