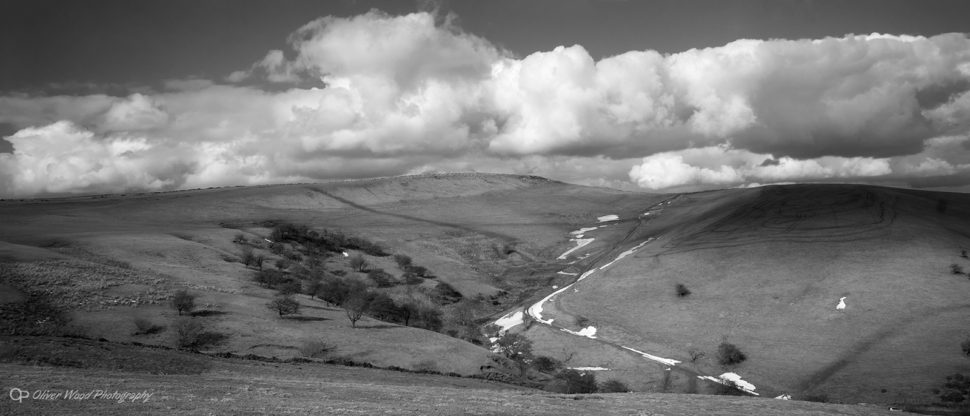 Black and white landscape is, in many ways, more interesting (to me) though these amazing landscapes on the Cheshire / Derbyshire border often look quite muted in colour at this time of year with most colour tending toward a kind of dry grass brown. These shots were taken whilst on a bike ride to Whaley Bridge, the main objective was Castleton but I had to turn back just after Sparrowpit due to dangerously icey looking hilly roads.
Aperture: ƒ/8
Taken: 7 March, 2018
Focal length: 20mm
ISO: 100
Shutter speed: 1/250s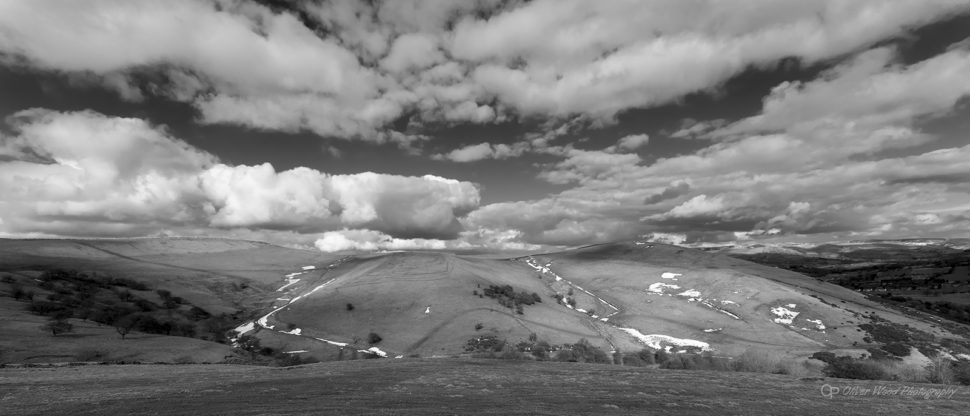 A wider shot of the same scene at a slightly different time. I love the way this high altitude terrain seems to almost touch the sky, which of course it often does in certain weather conditions when the tops are shrouded in low cloud.
Aperture: ƒ/8
Taken: 7 March, 2018
Focal length: 10mm
ISO: 100
Shutter speed: 1/250s
---
« Kettleshulme Ride | Sutton Common – BT Tower »
---