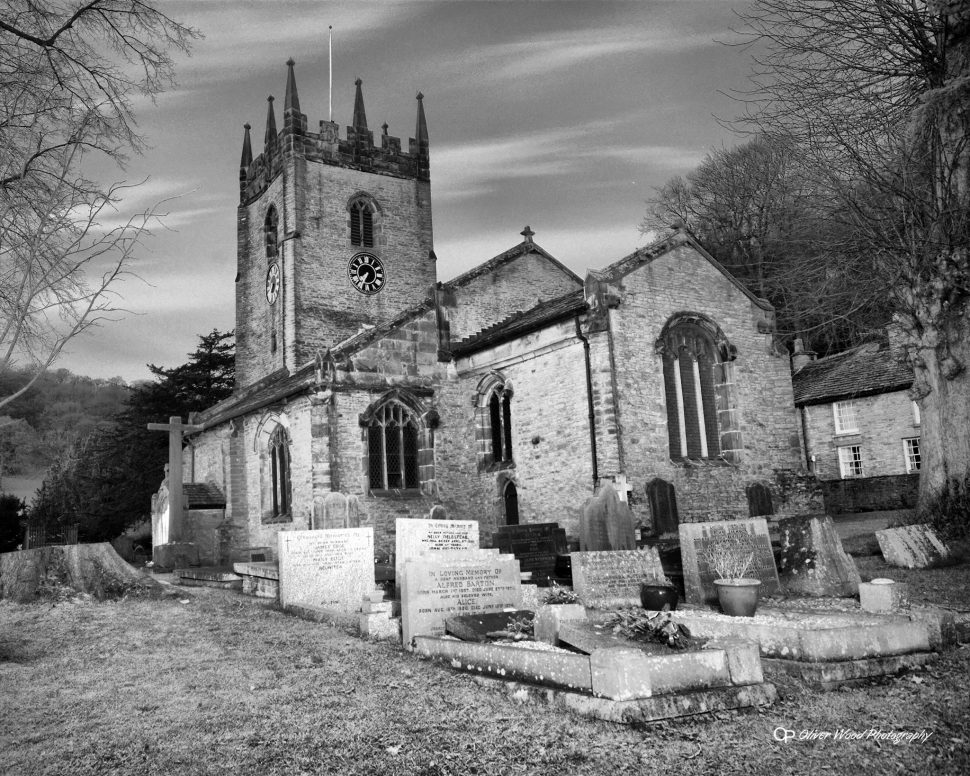 A very long exposure shot of St Christophers church in Pott Shrigley, Cheshire. It was Christmas morning 2020, an odd kind of Christmas to end one of the oddest years of our lives. I stayed at home this time due to the requirement for safe isolation and instead decided to initiate my Christmas with a long, very early morning bike ride through Whaley Bridge via Kettleshulme and returning along the A6 and Middlewood Way from High Lane. Unfortunately, I only got as far as Bakestonedale Road, just about a mile out of Pott Shrigley. I couldn't continue on this potentially dangerous ride because of a problem with my brakes – so had to limp home instead.
It was a very cold morning, so cold in fact that a bottle of coke on my bike turned into a slush puppy. The picture of St Christophers is really the only good photo I got on the day. It is a 36.9 second 'bulb' exposure. I used my powerful bike headlight to paint the church with light whilst holding the camera shutter open with a locking remote release switch.
It was quite a memorable trip despite being somewhat truncated … I think the mood of this day will stay with me for a long time.
You may also like to see my pictures of All Saints at Siddington, Cheshire. A comparatively more contemporary church.
---
« Winter 2020 | Plumley Tracks »
---