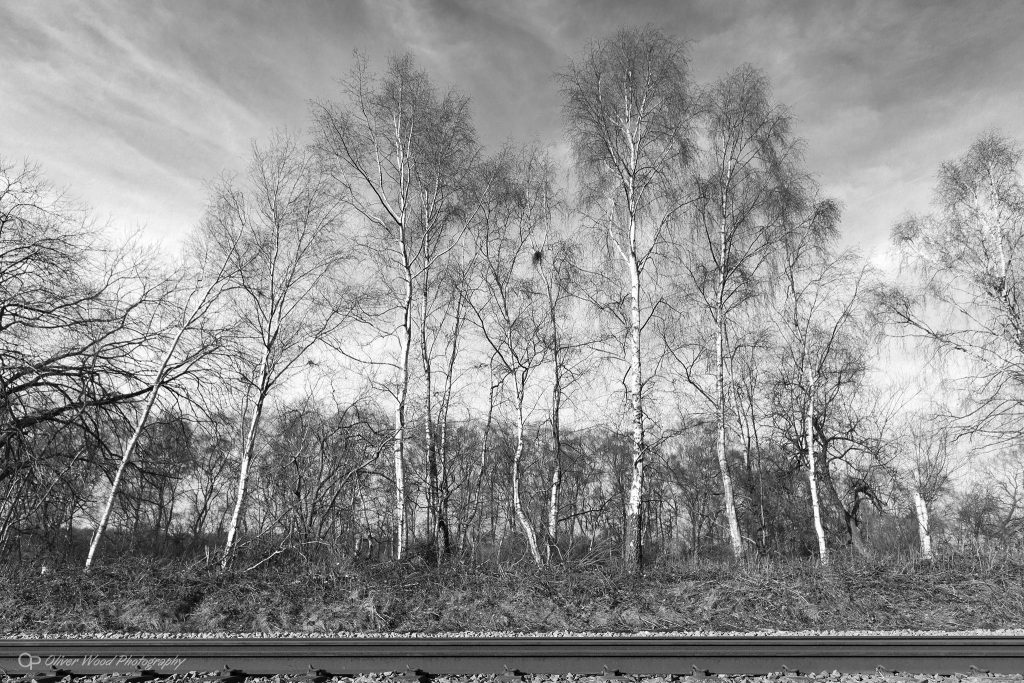 Simulated platinum / lithium print
My first new posts on my all new blog / site that now combines all of the content of my previous two static and WordPress websites. I needed to refine and cohere my online photography content. The original setup was creating too much confusion and dispersal of content in search.
It may seem a little odd to kick off (so to speak) with an old image taken whilst on one of my cycle rides to Plumley in Cheshire. This was before we even knew what a "lock down" was! It is a popular location with railway photographers who regularly visit the site to photograph some of the many freight trains on the "mid Cheshire" line from Manchester to Chester. Obviously, the main railway vantage-point is a bit further up – an old brick farmers bridge built by the railway to allow private cross-over access. But I digress!
For me this image (view) had certain qualities that I knew would work in a high key black and white treatment such as a mock platinum (or lithium) print effect – or similar? It is such a long time since I worked with chemistry based photography that I can't quite remember the process that was used to create high key low contrast effects with bright grain. A very popular look with many contemporary fine art photographers.
I'm hoping to be able to get back down south as I say soon. The Chelford, Peover, Goostrey and Holmes Chapel areas are beckoning once again. NB – It is quite a while now since I last rode out East, always my fav direction so visits to New Mills, Hayfield and Castleton also beckon.
---
« Christmas Morning Ride | Condensation Traffic »
---