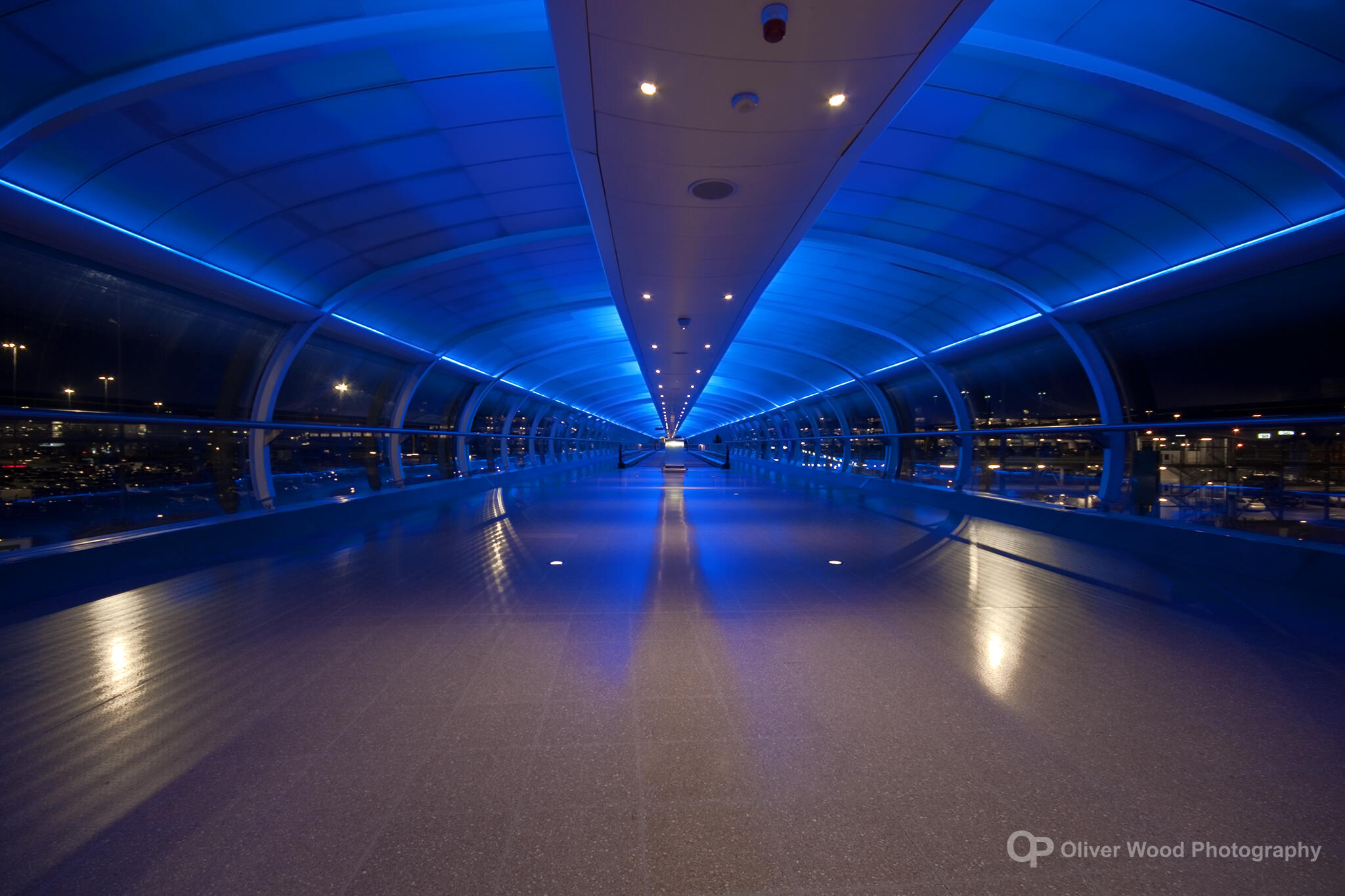 Sky walk
Had an interesting night cycling over to the airport via Styal and returning through Hale Barns and Wilmslow. A very still and comfortably mild yet relatively clear night — my favorite conditions for being out on the bike, especially at night.
Obviously, the objective was to get pictures and the primary objective was to get some fresh pics of the interior of the overhead walkway connecting various terminals and other sites at the airport. It is a few years since I last took pictures in here. In fact, it was way back in the 90s when I did a promo shoot for a friends band. It hasn't changed at all but the surrounding area has changed significantly with a lot of new building, mostly hotels. It is always an interesting location for a bit of people watching and listening for all the different languages and accents.

Aperture: ƒ/8
Taken: 28 April, 2023
Focal length: 10mm
ISO: 100
Shutter speed: 1s
Title: Sky Walk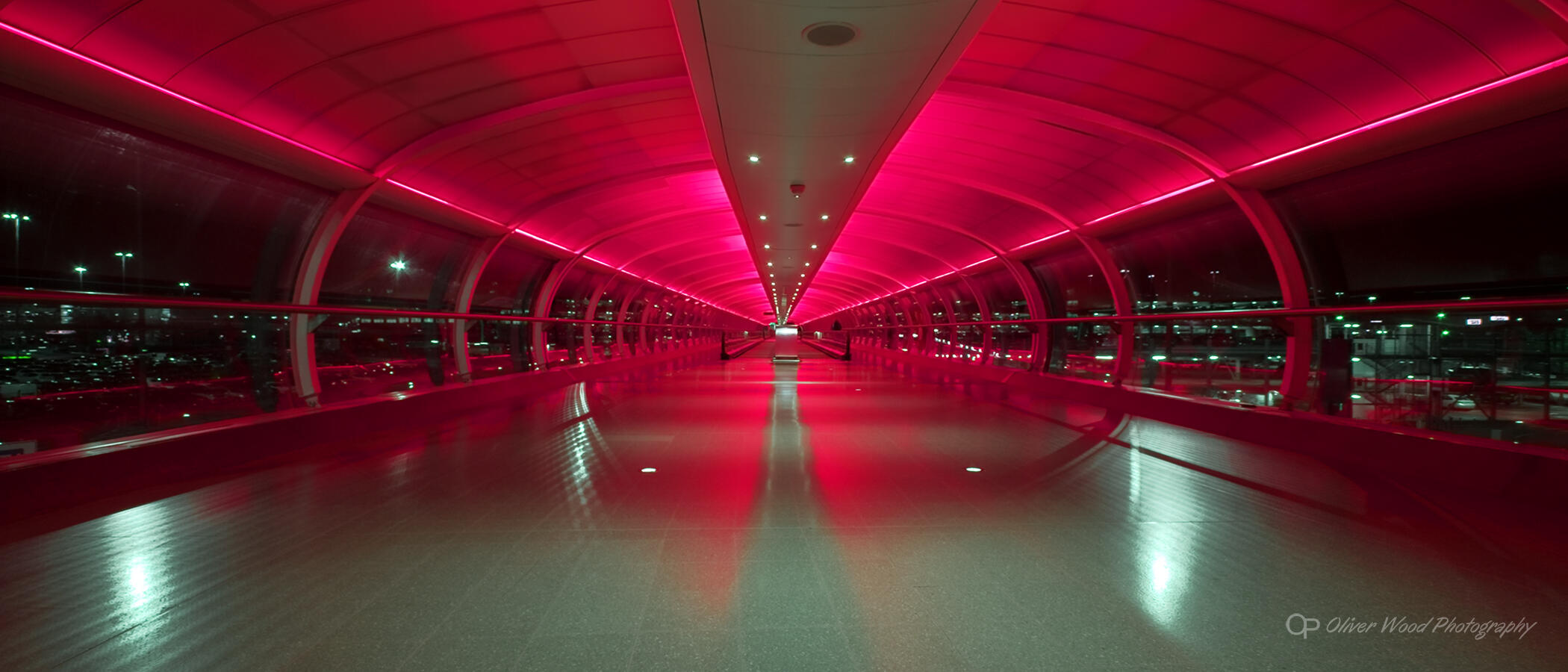 Aperture: ƒ/8
Taken: 28 April, 2023
Focal length: 10mm
ISO: 100
Shutter speed: 1s
Title: Sky Walk in red
A technical note
As usual, I shot all of these pictures with my very ancient Nikon D200. A good camera but long in the tooth; a crop frame CCD sensor system. I have had a few issues with it lately mostly in the form of detail rendering and colour anomalies. Sometimes the pictures look as if they have been taken by a camera with a polluted sensor and a lot of de-hazing is required in ACR or Darktable. However, the main problem is simply down to the age of the camera and its processing capability in relation to exposure latitude. The airport is now generally a very difficult location to capture at night because of the use of non-defused and sharp point-source LED lighting systems that create very high contrast with surrounding structures and shadow areas. It is impossible to capture a scene like this with an old CCD sensor — unless I do a major faff and go for a bracketing (HDR) approach.
I think I will have another go with my still old but slightly more capable D300s which continues to be the only camera I have with a CMOS sensor and a slightly better ISO performance.
---
« St Albans Cathedral | At any time »
---