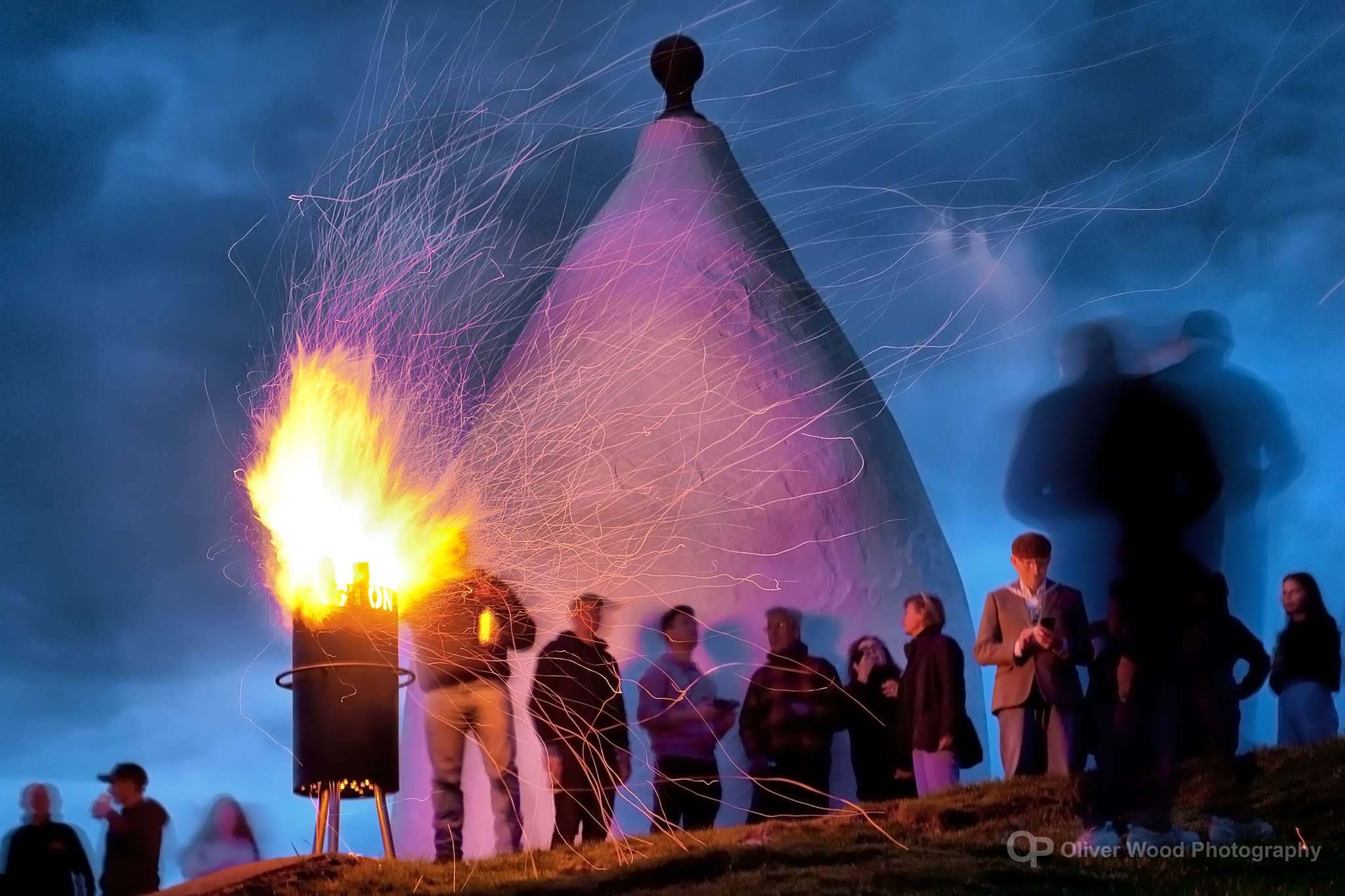 Beacon Dreams
On Thursday the 2nd of June 2022 beacons were lit all across the country to mark the beginning of festivities to celebrate the 70th anniversary of the reign of Queen Elisabeth II.
A number of platinum jubilee beacons were lit across Cheshire including White Nancy at Kerridge Hill, The Nab close to Pott Shrigley and the Cage at Lyme Park. From Kerridge Hill we could clearly see the other two beacons blazing in the distance and due NE of our position. It was quite a magical moment and something about the mood, setting and occasion made me feel as though I was taking part in a Derek Jarman film shoot. I wanted to try to capture that vibe in the style and methodology of my images. I was even contemplating how I would have attempted to capture such a thing with my 8mm cine camera loaded with rare 1200ISO stock.
I took a number of pictures, all long-exposure shots from a tripod. Other photographers were using flash and many people were recording the event on phones – of course. There is even some drone coverage.
I quite like some of the visual anomalies that can arise from long exposures in low light where movement creates odd surreal effects. At least I am happy that I managed to capture the spark trails which was one of the main intentions. The main image has reproduced with some interestingly "royal" hues which are due to a complex white balance offset … I like that too!
Aperture: ƒ/4
Taken: 2 June, 2022
Focal length: 50mm
ISO: 100
Shutter speed: 2s
More about White Nancy
---
« Airport Odyssey | Manchester Odyssey 2 »
---